Explore from the heart at Corazón Cabo Resort & Spa.
Come and lounge by our infinity pools, float above the water on a HydroFoil, charter your own sailboat or paddle a kayak along the coast. Here, amidst the spellbinding scenery, you'll enjoy an unparalleled Cabo San Lucas adventure.
Paddle Board
Take out a kayak or paddleboard for an unforgettable adventure on the Sea of Cortez. Stop by our activities desk and let us help you plan an exciting land or water excursion.
Take a Dip
With two oceanfront infinity pools, a recently elevated and always-buzzing beach club, a family pool, your own private hot tub, and Cabo's only swimmable beach at your doorstep, there's never a shortage of places to let your worries float away.
Fitness Center
With expansive windows and awe-inspiring ocean views, our 2,500 sq. ft. fitness center is designed to make even your workout feel like a vacation.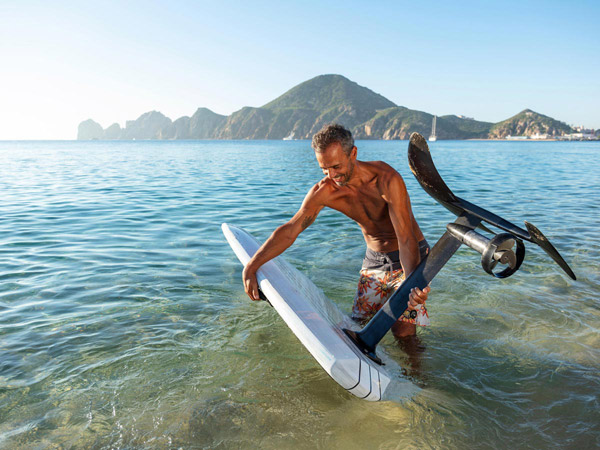 Cabolectric
Cabolectric, the only operator in Cabo, to offer unique electric experiences, both on land and sea, is located inside Corazón Cabo Resort and Spa.
Craft Beer, Mexican Food, & Cocktail Tastings
Perfectly prepared seafood, light bites, pub-style favorites, tasty cocktails, and craft beers: you'll find all of these and more at Corazón Cabo Resort & Spa.
Concierge
There's never a shortage of things to do at Corazón Cabo. Whether you want to experience spa treatments, fishing, watersports, culinary delights, cultural tours or boat excursions, one of our knowledgeable concierges will be happy to create your personalized agenda.
Yoga on the Beach
Start your day with an uplifting early-morning yoga class on the beach. Join an experienced instructor and fellow fitness enthusiasts on the beach for an energizing yoga session that's suitable for all ability levels.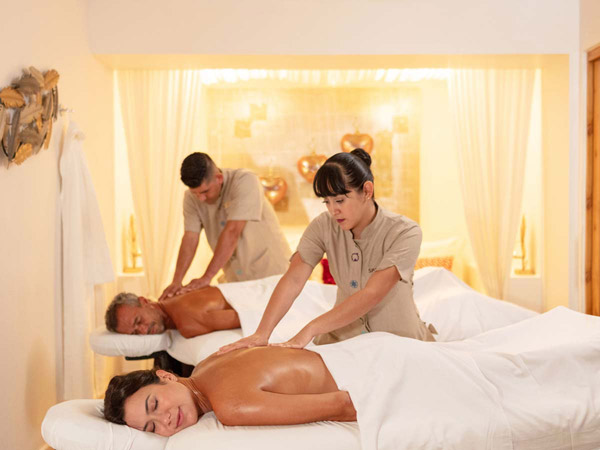 Sparitual
Relax and refresh your mind, body, and spirit at Sparitual – a tranquil beachside haven in the heart of vibrant Cabo San Lucas.
Whale Watching
The area surrounding Los Cabos is extremely popular among many species of whales—and the humans who want to see them. Allow our concierge to organize a whale-watching experience just for you.
See what all the buzz is about and book your next visit to Corazón Cabo Resort & Spa.
See what all the buzz is about and book your next visit to Corazón Cabo Resort & Spa.
Cabo With Your Crew
Everything you and your besties need for the ultimate Cabo San Lucas getaway.
Stay & Play Longer
Enjoy 25% off luxury accommodations along Medano Beach, the only swimmable beach in Cabo, when you stay for 4 or more nights. More days mean more time for poolside relaxation or on-water adventures.